My Ex-boyfriend Plays for the Other Team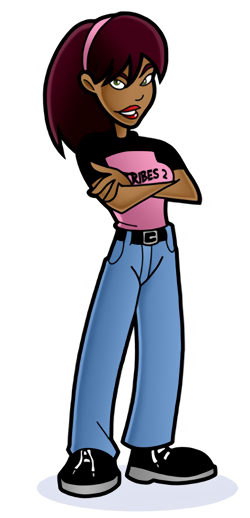 No, I mean it. This time we're through. He and I got together 'cuz we were both regulars on the LAN terminals at the Wizards of the Coast store, and he was all into the game, a real player. As I said before, nothing really turns me on more than a man who knows how to handle a big Havoc heavy Transport. He always carried a full load, if you catch me.
At first I totally thought he was the one, you know? Sorta a lifetime clanmate. We got along great. We'd plant turrets and pulse sensors together on Saturdays. Then, you know, after the sun set? He could go alllll night. You know how some guys just rush for the flag and don't take the time to -- you know -- "get their base all set up?" Not him. He took it long and slow.
But anyways, it only lasted a couple of weeks. I came in early one Thursday night, when normally I'm supposed to be working? And I caught him playing for the other team. He couldn't weasel his way out of this one, I walked in and saw him all the way inside the other base.
"I was - uh -- just looking for where they put their turrets!" he said. What-evar. I caught him wearing another man's heavies. I let him have it right then and there: told him we were through. Then I satchel charged his gens.
Oh no, he's here. Here he comes.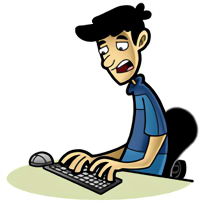 SO I PLAYED AROUND A LITTLE ON THE SIDE. IT DOESN'T MEAN I DON'T LOVE OUR CLAN, BABY.
Look, I'm not saying I'm a saint, I'm just sayin' that she can be a hard woman to date. Every time I turned my back some dude from Blood Eagle was zappin' her with his ELF projector. After a while it was ridiculous, it was like she enjoyed it.
"Hey, quit Elfin' my girlfriend!" I typed.
They told me that if she was getting enough ELFin' at home she wouldn't be lookin' for it elsewhere. Dude. That's so embarassing.
Besides, I only, uh, played for the other team once. Look, most guys, you know, they experiment with other teams. It's not like it makes them less of a clan, you know what I mean?

WHAT ABOUT THAT TIME I CAUGHT YOU DEFENDING SHELLY'S BASE, CREEP?
Don't try to lie to me -- I walked in and your turret was fully erected.

AW C'MON BABY, THAT WAS A ONE-TIME THING
She was all alone in that base, baby, and I had the tools and talent. She meant nothing to me, I just did it for her flag. Honest. She was an old flame, you know? It was a sympathy dee. It won't happen again.
---

I'm tired of men going after the O, I'm gonna find me a man who knows how to stick to Dee.
---
Score: 8.27; Total Votes: 2490 as of 2009-12-09.
---
---
Links In This Article