Hmmm... Susan? the People Downstairs Are Definitely Playing the Sims. Yeah ... Yeah I Think They Just Bought a Couch.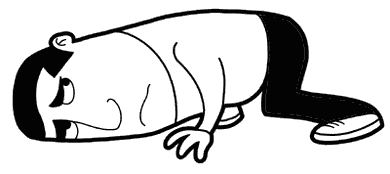 Well, I can tell because a second ago the special "buying stuff" music came on. And I'm pretty sure judging by the noises their Sims make when they're watching TV that they needed a couch pretty bad.
I don't know why they're buying a new couch when they clearly need a better stove. I just heard a house fire, probably 'cuz that one Sim sounds like he can't cook. Oh hon, I don't think they're taking nearly as good care of their Sims as we are. No sir-ee.
Sounds like a real slum down there. Regular third world. Oh -- oh shh! Listen, I can hear their Sims fighting now. Well, there goes the neighborhood.
---

Hey honey, make our Sims listen to their new jukebox and turn the volume up really high so the neighbors know we got it.
---
Score: 6.94; Total Votes: 1410 as of 2009-12-09.
---
---