Happy Holidays, Skip. Here's your present. It's a gift certificate for ... A MANBEATING!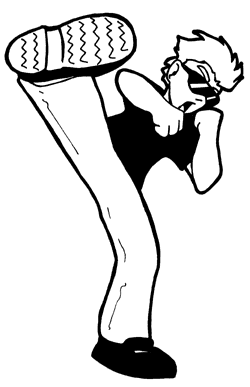 That's right Skip. Open the envelope. It may LOOK like a GameSpy Gift Card, but in fact, it's actually an inexpensive discount gift-certificate for a MANBEATING.
I like you, Skip. You're a good friend. A great suite-mate here in the dorms. Together we've had a lot of fun playing Medal of Honor or Wolfenstien. So, really truly and genuinely, this is a gift from the heart. But don't be misled. It's also an admission pass to the SMACKFARM.
It's a guaranteed BEATDOWN.
Because as soon as I get a hold of you in Call of Duty multiplayer, I'm gonna pulp you like ripe mango.
I'm gonna frost you like a cake. I don't even know what that means.
So, enjoy your gift card, Skip. Go online and activate it today. But remember, it's not only a subscription you can take advantage of. It's also a one-way ticket to a DEBILITATING NUTPUNCH.
Enjoy it, Skip. You've earned it.
---

Be sure to write your name on the back. You know, so they can identify you when they find it on the corpse.
---
Score: 6.35; Total Votes: 2455 as of 2009-12-09.
---
---