The Middle of This End User License Agreement Contains a Freaky Paragraph in All Caps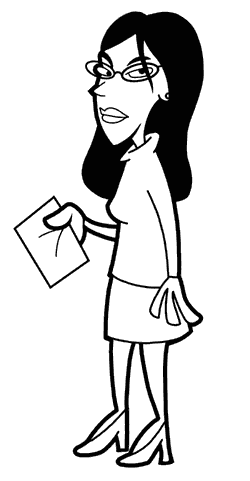 I've read it over a few times and I'm pretty sure that legally, my interpretation is accurate. The rest of the guys always poke fun at me for actually reading these things before I click the "okay" button, but I just can't bring myself to play a computer game unless I know, legally, what the ramifications of installing it are.
So anyways, here I was installing a certain airplane game from a certain company that also happens to make operating systems, and I came across this paragraph, buried about three quarters of the way down the sixth page:
SECTION 3 8C-A4. LIMITATION OF LIABILITY.
TO THE MAXIMUM EXTENT PERMITTED BY APPLICABLE LAW, IN NO EVENT WILL LICENSOR OR ITS SUPPLIERS OR RESELLERS BE LIABLE FOR ANY INDIRECT, SPECIAL, INCIDENTAL OR CONSEQUENTIAL DAMAGES ARISING OUT OF THE USE OF OR INABILITY TO USE THE PRODUCT, INCLUDING, WITHOUT LIMITATION, DAMAGES FOR LOSS OF GOODWILL, WORK STOPPAGE, COMPUTER FAILURE OR MALFUNCTION, OR ANY AND ALL OTHER COMMERCIAL DAMAGES OR LOSSES, EVEN IF ADVISED OF THE POSSIBILITY THEREOF, AND REGARDLESS OF THE LEGAL OR EQUITABLE THEORY (CONTRACT, TORT OR OTHERWISE) UPON WHICH THE CLAIM IS BASED. IN ANY CASE, LICENSOR'S ENTIRE LIABILITY UNDER ANY PROVISION OF THIS AGREEMENT SHALL NOT EXCEED IN THE AGGREGATE THE SUM OF THE FEES LICENSEE PAID FOR THIS LICENSE (IF ANY) AND FEES FOR SUPPORT OF THE PRODUCT RECEIVED BY THE LICENSOR UNDER A SEPARATE SUPPORT AGREEMENT (IF ANY), WITH THE EXCEPTION OF DEATH OR PERSONAL INJURY CAUSED BY THE NEGLIGENCE OF LICENSOR TO THE EXTENT APPLICABLE LAW PROHIBITS THE LIMITATION OF DAMAGES IN SUCH CASES. LICENSEE IS OBLIGED TO FORFEIT ANY OR ALL REPRODUCTIVE MATERIAL UPON REQUEST OF LICENSOR AT THE LICENSOR'S EXPENSE. SOME JURISDICTIONS DO NOT ALLOW THE EXCLUSION OR LIMITATION OF INCIDENTAL OR CONSEQUENTIAL DAMAGES, SO THIS EXCLUSION AND LIMITATION MAY NOT BE APPLICABLE. THE LICENSOR IS NOT RESPONSIBLE FOR ANY LIABILITY ARISING OUT OF CONTENT PROVIDED BY LICENSEE OR A THIRD PARTY THAT IS ACCESSED THROUGH THE PRODUCT AND/OR ANY MATERIAL LINKED THROUGH SUCH CONTENT.
Now, I almost missed it during the first reading, but if you look closely, I think there's only one way to interpret this. Regardless of how well the software works, the game publisher is entitled to collect and keep my unfertilized eggs.
To be fair, they're offering to pay the cost of actually harvesting the unfertilized eggs from my ovaries, but to be quite honest that's a pretty painful procedure (as I understand it) and I don't like the idea that they'd have access to them. Presumably, they'd just sell them to the black market. But nothing in the license, so far as I can tell, limits their liabilty for cloning, breeding, etc.
I worry about this kind of thing. But you know, it looks like it's going to be a pretty cool game, so I accepted the agreement. What's a girl to do?
---

I hope this doesn't conflict with some other documents I've signed. For instance, Activision already has the rights to my internal organs after I die ever since I installed Interstate 82 -- that certainly includes reproductive material. Hm!
---
Score: 7.5; Total Votes: 1389 as of 2009-12-09.
---
---
Links to This Article