Oh Man, This Tom Clancy Book Would Make a Crappy Computer Game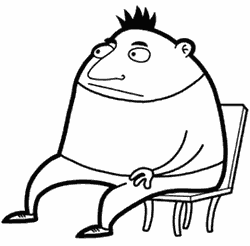 I loved Rainbow Six, and I'm all for political intrigue and suspense... but I know what makes a good video game, and baby, this ain't it.
See, in the book these characters from the US Pentagram or something are trying to stop another Spanish Civil War, just like the one that put the fascist talk show host Fernando in power during the second World War. I mean, right away, there's your first problem -- what would you call it?
Tom Clancy's Spanish Civil War Stopper?
And another thing, the whole thing so far is taking place in Spain. Spain is full of Spanish people. Spanish people speak Spanish. I don't speak Spanish! I wouldn't know what the hell was going on. Except for that one phrase my Mexican friend taught me at band camp, which means "Please take off your blouse." I doubt I would be able to use that to stop a Spanish Civil War.
And lastly, why try to stop Civil Wars anyways? They're great excuses for TV miniseries starring Patrick Swayze and Johnny Cash. If I were to make a video game, it would be called:
Phil Bertmann's Spanish Civil War Starter Upper
After all, unless diplomacy fails, we'll never get a chance to use violence to solve our problems.
---

Tom Clancy's Spanish Civil War Keep Away ... Tom Clancy's Spanish Civil War Foiler Simulation ... Tom Clancy's Spanish Peacekeeper Force ... Tom Clancy's Tom Clancy Spanish Civil War Stopping Novel Videogame Game... Hmm...
---
Score: 4.8; Total Votes: 981 as of 2009-12-09.
---
---