Why Doesn't This Warez Server Have Any Decent Customer Support!?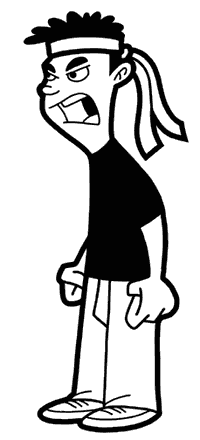 Look, I spent two and a half hours last night downloading the Warezed version of Black and White from your 8 gig warez server, and here I start it up and the damn thing hangs and then crashes. So, I hopped onto your message board here, and now you're telling me you can't help me get it working. What kind of Warez server are you? You call this a "service?" How do you expect my further patronage if you guys give me a hard time in your message boards, hunh? I might just take my business elsewhere, or give you a low rating on the top 100 WaReZ List. How would that feel?
I mean, listen. The fact is, I spent two hours downloading this game, that's a lot of work, so of course I'm entitled to play it. And since I got it from you guys, don't you think you should maybe support the products you steal for the people who steal them from you?
Yesterday some creep actually suggested I go out and buy it. Who let that ch0ad on here? Is that the kind of guy you want on your sever?
---

If companies would just make their games easier to copy, they'd earn a LOT of points in my book, lemme tell you.
---
Score: 7.23; Total Votes: 2217 as of 2009-12-09.
---
---