There's Not Enough Force Feedback in My Life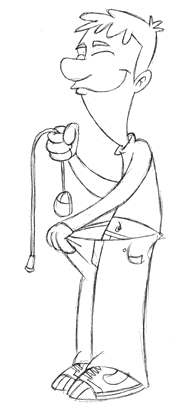 BBBrrrmmmmmRRmmmmrrrrrmmmmm
RRRRmmmmmmmbrbrbrbrbbrbrbrbrbrbbbrpppptttt
Brrrrm! BBrrrr..... RRrrrrRRRRRRMMMM!!!!!
Ooooh...
RRrrmmmMBBBRRRUUUMmmmm RRUmmmmpppptttt!
BrrrmmmBrptptptptptMmrrr! MMMRRRMmnnn!!
Aaahhh...
BradadadadaddadaddRRRRRvvvvoommm!! BRBRBrbrbrbrbrbr
Thump! ... Thump! ... Mnnnn...BRumbaumaumaumauma...
Baddabaddabadda ... bada ... da ... da... brpt.
Damn.
---

Hey, uh, heh could you, uh, yeah the uh, the cord fell out of the computer. Could someone stop by and uh -- yeah just, uh, plug it in there -- right -- uh, now, the video game on the screen there -- drive the motorcycle over some more bumps...
---
Score: 6.6; Total Votes: 2304 as of 2009-12-09.
---
---
Links to This Article