Watch Me Now as I Sing along with the Deus Ex Theme!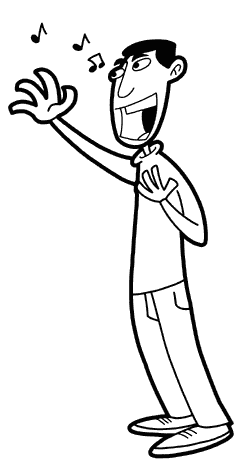 Duuuuuhhhh da da daduh
da daaaaaaaaaa dada duh
Duuuuuhhhh da da daduh
da deeeeeeeeee dooo do do!
Dooooooooo do do do do000 -- oodleooo
Dooooo do do dooo -- oodlleaa-ayy
da dabadaba da DA DAAA DAA!
Now with the violins! It's all soft now!
Oh yeah -- in the back -- that's right!
It's a conspiracy, it's all scary, oh ooOOhhhh,
sooo scary -- are you ready with the techno?
This is the part where I break it down! Now it's real!
OoOOOOoooooobeedobedabeedobedadaaaaabedodeedlydede
[deep breath]
deedelydedeeee-uuuhhh
NOW IT'S QUIET!
But heavy with the drums .. oohhh,
oh the banging ... now, hit it -- hold that note --
Creepy! Oh yeah, it's creepy!
[Wipes forehead]
WHhheee-eeo! That was good. Did you get all that?
'Cuz I can do it again.
---

*pant pant pant* Okay, load up the first level, I'm going to do my 'sneaking through the statue of Liberty' groove-busting and down-getting.
---
Score: 4.81; Total Votes: 1778 as of 2009-12-09.
---
---
Links to This Article